LED grow light 90W 220v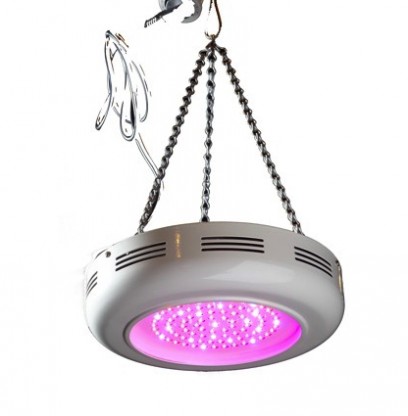 LED grow light 90W 220v
The super LED Grow Light is effective and durable.
It is up to
7 times
* more cost effective than todays standard growing lamps. This lamp also has an amazing 50,000 hour life. And is optimal for use within plant growth, providing excellent conditions for plant development.
LED light emitting diodes are an incredible technology, providing many advantages. This is an LED fixture well suited to gardening, with 80% red light and 20% blue light. (An additional fitting can be used to attain more blue light from the bulb, allowing for better plant growth.)
Using this product means that the root development of your plants will be better and your plants will be healthier allowing for overall better growth, this is compared to the use of traditional fixtures.
The device is small and handy, at about approximately 27 cm in diameter, weighing only 3 kg and covering an area of 4m by 2m mounting height, the mounting height of 1.5 m is given approximately 2.5 m mounting distance.
This is the best choice from an environmental and economic point of view, with only 90W power consumption(saving upto 80%) and also with no mercury being produced during the recycling process.

This fixture is the future, take the first step toward improving plant growth- with strong seeding, flower and vegetable production.

* 600W/90W = ~7. 600W traditionell belysning.
Specification:
Diameter 27 cm
Illuminance = 200,000 Lux
PPFD = 3700 mE / m 2 / s
90 W electrical power consumption.

Colors: red and blue
Powerful 90W LED light can replace standard 400-600W HPS grow light
Life time over 50000 hours
Use only the exact spectrums required for plant photosynthesis
Build-in thermo-sensitive devices can cut off power supply when over-heating happens
The low heat emission eliminates the need for ducting & neat exhans fans
Ideal for all phases of plant growth, and works well with any indoor garden
No setup required, this is a plug-n-play grow light
Each light covers 9 square feets
Package size (LxWxH): 30x29.5x13 cm
OEM/ODM projects are welcome
ROHS,CE compliant