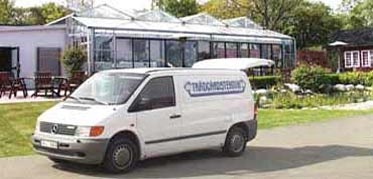 Service team
GardenTechnics have a professional service team available for your disposal. Our goal is to provide the best technical support for automatic greenhouse systems and agricultural systems. Hence we're continually educating our crew with the latest of technology and innovation.
Construction of greenhouses
We build new greenhouses and provide support and maintenance of existing. Our skilled agricultural experts stand ready to help you find the greenhouse optimal for your business. You can assemble it yourself or our skilled service team will do it for you.
Sun shade installations
Control the environment in your greenhouse. We provide, repair and install fabric on your greenhouse. Slide and hanging systems, our team stand ready to help you find the system that enables an interior environment of your choosing.
Our extensive experience, spanning over several decades, and the high quality of our products, makes us a very reliable collaborative partner to help you enhance your production to meet the demands of the future.
For more information about fabrics, please refer to our catalogue.
Automatic systems
GardenTechnics provides systems to help you automate your production for optimal results and maximum convenience.